FemDom in my Midtown Manhatten Private PlaySpace
Intimate & Electric BDSM for Those that Dare to Experience Their Truth
New York City Dominatrix Goddess Viktoria Sway, nyc dominatrix
"Charming, warm, and sweet…. until you enter my dungeon.I will laugh as I entertain myself with your toil.Regardless, I will get in your head and be the Master of your world."
Time for your medicine little boy. https://t.co/WBxUveoEXi
Read More »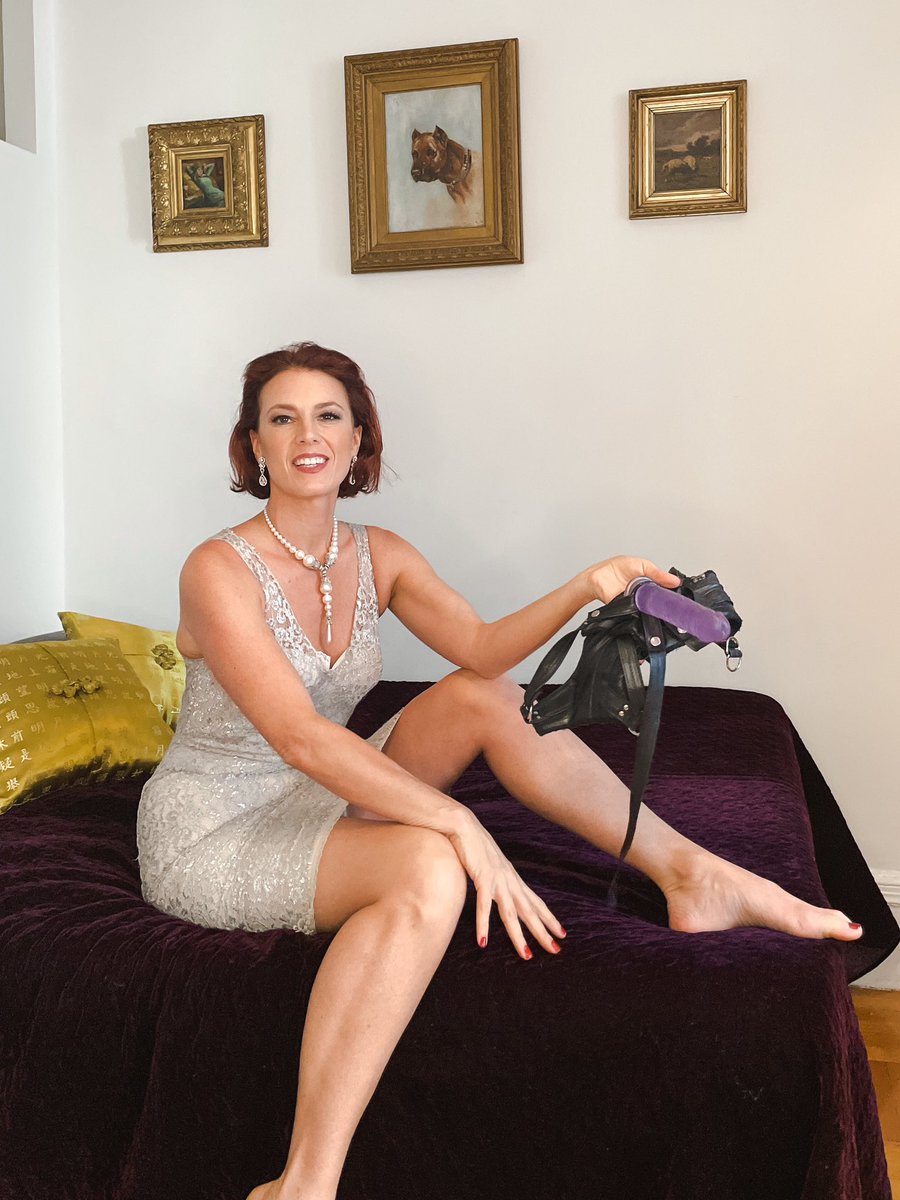 05:04 PM · 26 Mar 2023
58 Retweet 749 likes
@ValleyScottBlog @SiennaSummerEIC This is exactly what I was thinking. I have seen men and had them ...
Read More »
07:26 PM · 27 Mar 2023
0 Retweet 1 likes
RT @_GoddessAshley: To the vanilla outsider, our sexual & kink identities may just seem like a b...
Read More »
02:41 AM · 26 Mar 2023
24 Retweet 0 likes
Twitter offers an opportunity to get to know Goddess Viktoria Sways' personality and learn a bit about her Dominatrix Ways. 
Powerful Feminine Energy guides you to BDSM Euphoria
Choose a brief respite from the pressures of life or a more profound self-inquiry experience. Dominatrix Viktoria Sway offers three types of sessions
Play with a skilled NYC Dominatrix. An NYC Mistress such as Goddess Viktoria Sway creates the ultimate BDSM session in NYC BDSM, FeMDOM expert in Midtown Manhattan.
sessions By NYC Dominatrix Goddess Viktoria Sway
Goddess Viktoria Sway invites you to play in the shadows. BDSM with an NYC Dominatrix
Shadow sessions are an intense psychological and sexual experience.  I  happily commit a tremendous amount of thought and energy to those who commit to this exploration level, as it is my true joy to share the gifts of shadow play.  Due to the immense attention I give to each scene, I limit these sessions to 2 a week. 
HARD LIMITS: Subbing or switching of any kind. Brown & Rainbow Showers, highly scripted role-play, competitive wrestling, diaper play, animals, and children. I'm sure there are others & I'm sure someone will ask about them. 🙂
Schedule a Session With an NYC Dominatrix
Goddess Viktoria Sways' CornerStone Values
As a Professional Dominatrix and human being these core values that drive my choices. 
Mutual Respect for desires, preferences, and boundaries.
Safety
Positive Impact with my time on this earth. 
Curiosity and personal development
My values are woven throughout my website, social media, and interaction with me.  I am quick to guide those that disrespect my values politely.  I do not spend time on those that demonstrate a lack of desire for reform.
Luxury New York Dominatrix
NYC dominatrix, NYC Mistress
Are you ready to see how far you will go to please me? My femininity draws you to open in ways you've hidden away for years. Consequently, you will beg for my control.
Does the idea of being leashed by a powerful Mistress leave you breathless and weak-kneed?
I know what you are thinking, feeling, and yearning for even better than you do. Those elusive thoughts are at the edge of your imagination that you hesitate to bring into the light of day.
Experiences that your mind can't shake.
Is your body screaming for sensations that your mind has only dreamt of? 
Is your body screaming for sensations that your mind has only dreamt of? 
Most importantly, I have the wisdom and experience to toy with your psyche, eventually delivering you to an entirely different world. Furthermore, the experiences in my hands will be unrivaled throughout your life. Surrender in obedience and servitude. Indeed, you will be clay in my hands, melded in an entire body release.
Ultimately, your submission into FemDom transforms you into a better human being. I free you from your day-to-day. You connect with your unknown inner being because of your surrender to powerful feminine energy.
MidTown Manhattan FEMDOM NYC Dominatrix
See me at my Midtown, Manhattan, New York Incall
Manhatten, NYC & Brooklyn, NYC Dungeon Rental Also Available